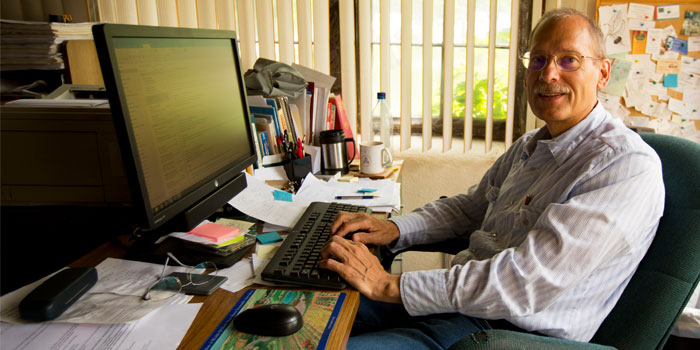 We are open Monday through Friday from 7:30am - 4:30pm; closed for lunch from 12:00 - 1:00pm.
For general information or questions, please contact the Rio Arriba County Extension Service at 505-685-4523 (Abiquiu) or 575-588-7423 (Tierra Amarilla). Or go to Rio Arriba County Extension Services.
Mission Statement

The Sustainable Agriculture Science Center at Alcalde's mission is to conduct agricultural and natural resource research to benefit small family farms and ranches of north-central New Mexico. Crop research includes various horticultural and agronomic crops. The Center is also cooperating on acequia hydrology research.

Since 1953, the Science Center has served as a weather station for the U.S. National Weather Service by providing climatological data. The Science Center has in the past also supported youth development and education through Research/Extension Apprenticeship Programs as well as by hiring youth through the New Mexico Department of Labor Summer Youth Program. The Science Center serves as the headquarters for the Cooperative Extension Service's Rural Agricultural Improvement and Public Affairs Project (RAIPAP). RAIPAP provides programs in sustainable agriculture, financial planning, and public policy skills throughout Bernalillo, Cibola, Guadalupe, McKinley, Mora, Rio Arriba, Sandoval, Santa Fe, San Miguel, Taos, Torrance and Valencia counties as well as to the Jicarilla Apache Tribe.
---
Drought Publications
Publications to assist New Mexico's ranchers, farmers, and homeowners cope with our current extreme drought conditions.

 Impact Report  
---
Contact Information
Sustainable Agriculture Science Center at Alcalde
371 County Road 40
P.O. Box 159
Alcalde, N.M. 87511
Phone: (505) 852-4241
Fax: (505) 852-2857
Email: alcalde@nmsu.edu
Dr. Steven Guldan, Superintendent
371 Alcalde St. County Road 40
Alcalde, N.M. 87511
Phone: (505) 852-4241
Fax: (505) 852-2857
Email: sguldan@nmsu.edu